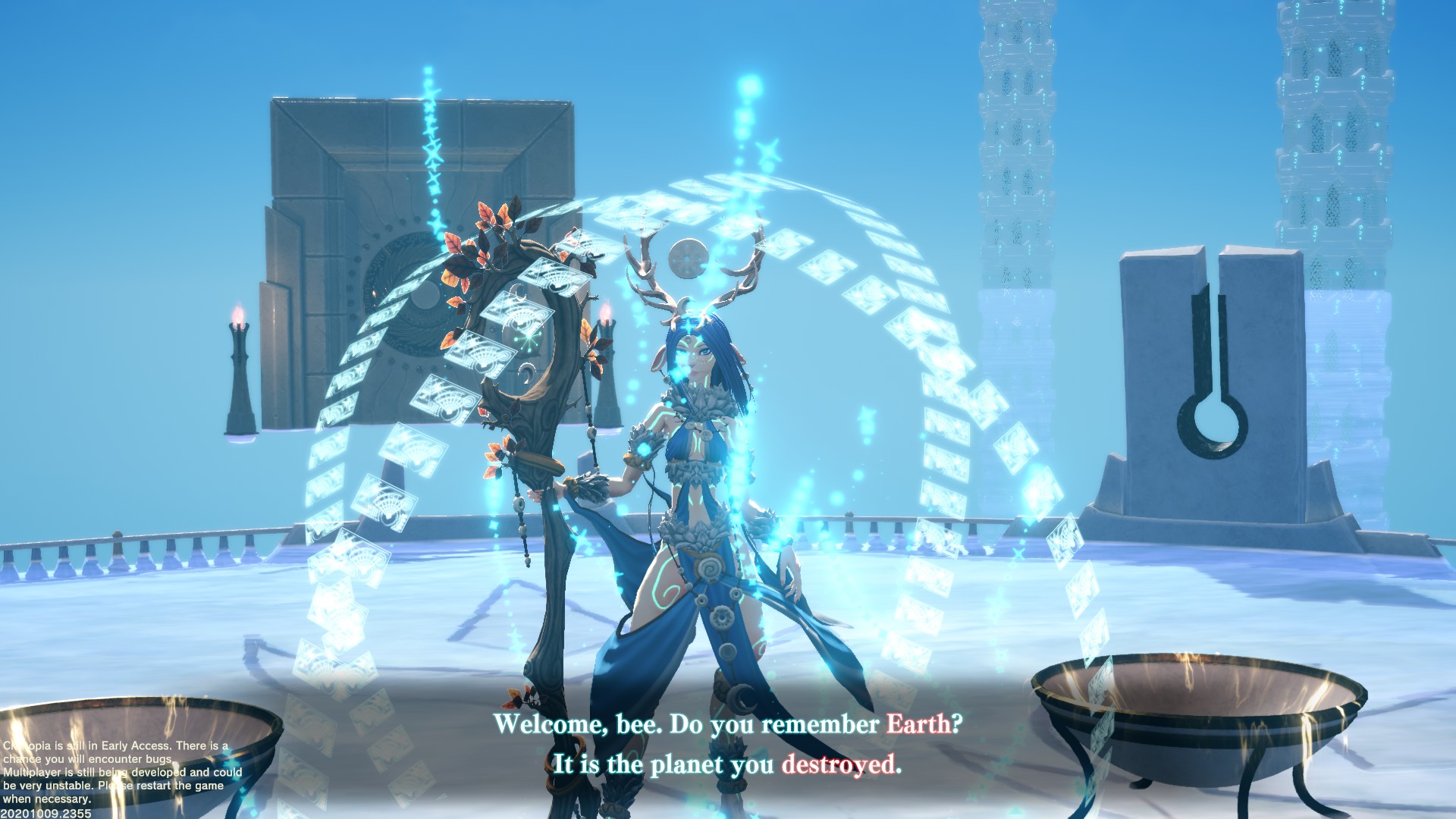 I was really excited for this game when it first was announced. A survival/crafting game, but anime? Sign me up!
And I'm still excited for it, when it comes out. Because it isn't here yet. Sure, you can play it, but…let's just say the game puts the "early" in "early access". I've played some early access games, and they usually weren't this incomplete. Buggy, sure, but there was more to them than this. Still, it's a good introduction to the game, and it was still several hours of fun – and I've not yet completed what's there to be seen.
The game begins with the above: Earth blows up, and apparently you are responsible. But the gods decide to give humanity – and more importantly, you – a second chance. This time, you have the responsibility to make things work.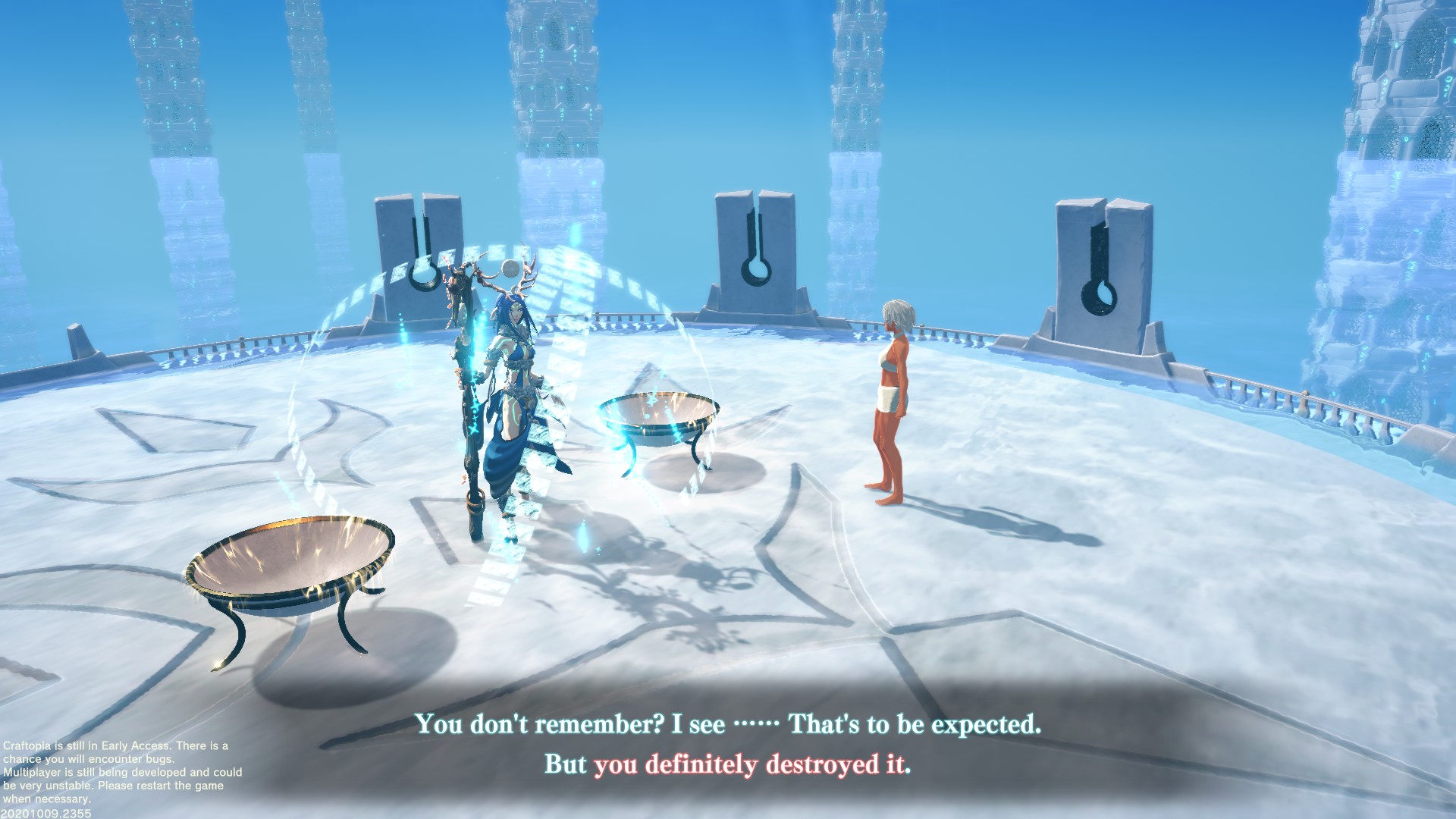 And that's it. That's the story. As I said, early access – they don't even have any quests put in. The game is very up-front with this though – as soon as you open the game, the devs are quick to point out that things are missing – including some translations (it's a Japanese game) that are either just not there, or have machine-translated placeholders.
As far as the gameplay goes, if you've played a survival game, you know how it works. Get materials to make things to get more materials to make more things. It has a fantasy RPG aspect to it, unlike many of the more realistic settings. I'd say it's most similar to Conan Exiles, of the games I've played. The only real survival aspect at this time, though, is hunger. You don't need to sleep or any of that. Most of the crafting right now, at least for early game, seems focused towards food production, and combat (RPG, remember).
Essentially, what's in the game right now is the tutorial, or perhaps a demo. You get the first few stages of crafting, which basically lets you do what's in the trailers. You get machinery in the third tier of crating, which seems a bit soon – it goes along with the loom and swords. I'm guessing those were made available just as proof of concept, to see if the players could get them to work. I'm not quite there yet, in terms of materials, but I have access to hoverboards and motorcycles.
All in all, this is a game to look forward to. I can see what they're doing here, and expect good things. It's just the wait that's disappointing, but it isn't like I have a lack of good games to play right now, and in the near future.